Skull & Crossbone Guest Soap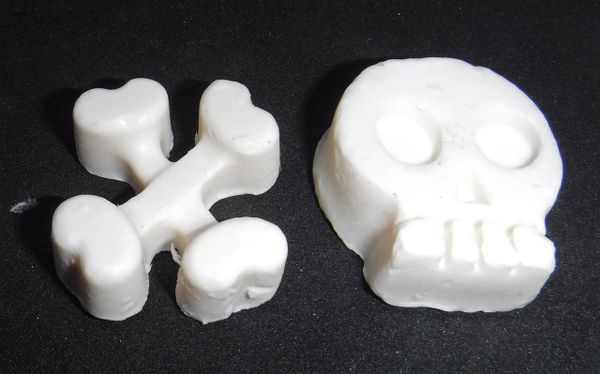 Aaarrgg.. The skull and cross bone soaps come in a set. They are great for the pirate in anyone...

These cute novelty guests soaps are perfect for the guest bathroom... you almost would not want anyone to use them. He weighs approximately 1.2 oz. 
They are white and made from glycerin soap and are scented with rum spice, unless otherwise requested.