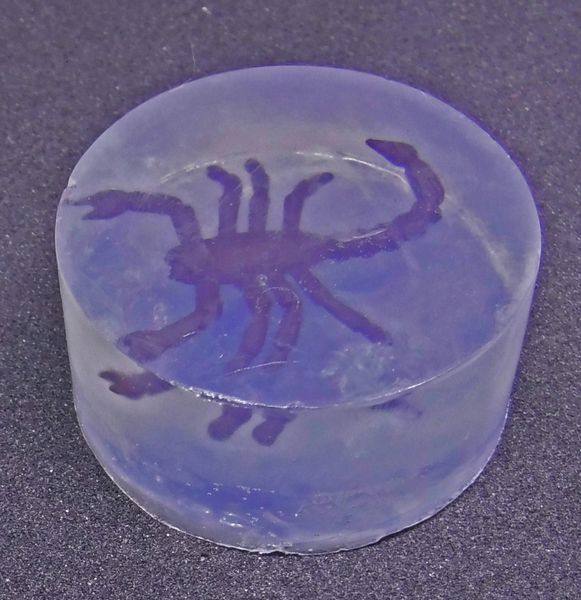 This soap has a plastic scorpion in it. This great to give someone who loves scorpions. It weighs approximately .8 oz.
This soap is made with clear glycerin soap and scented with black magic, unless requested otherwise.
This soap contains small objects that could be a choke hazard. Not recommended for children under 5 years old.