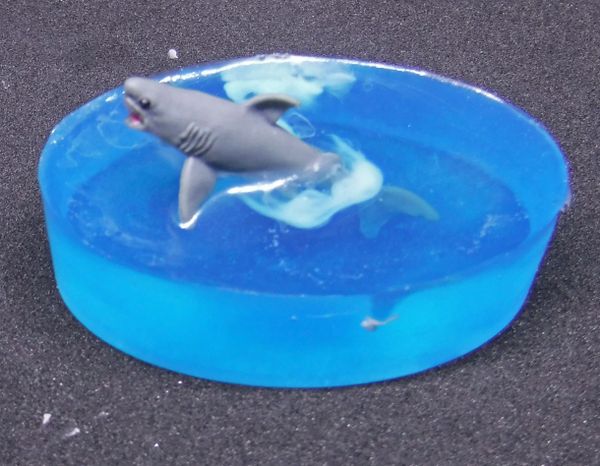 This is a guest size soap with a small plastic shark in it. The shark will never be in the same position on each soap. It weighs approximately .8 oz.
It is blue and made from glycerin soap and scented with blue lagoon, unless requested otherwise.
This soap contains small objects and can be a choke hazard. Not recommended for children under 5 years old.