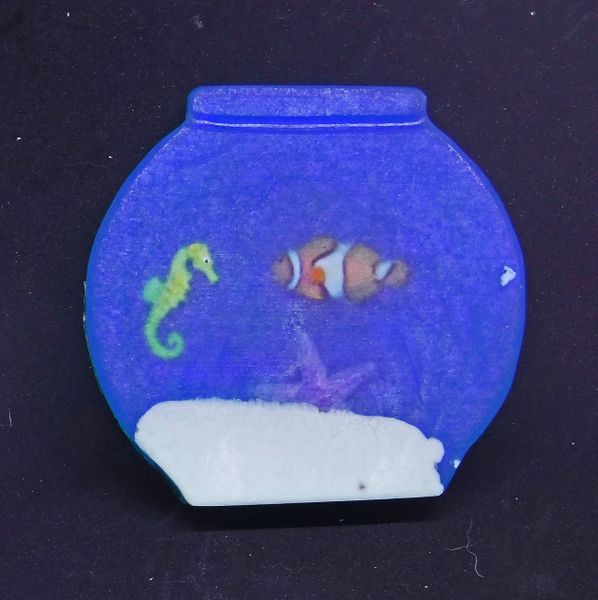 Looking to have a fish but do not want the hassle of the upkeep and feeding? Here is a set of clown fish.. These soaps are made with glycerin soap. 
Each soap weighs approximately 3.7 oz.
All my soaps are hand made to order. The soaps are blue but you can choose what fragrance you would like for your fragrance tab. 
This soap contains small objects that could be a choke hazard. Not recommended for children under 5 years.