Bloody Hand Goatsmilk Soap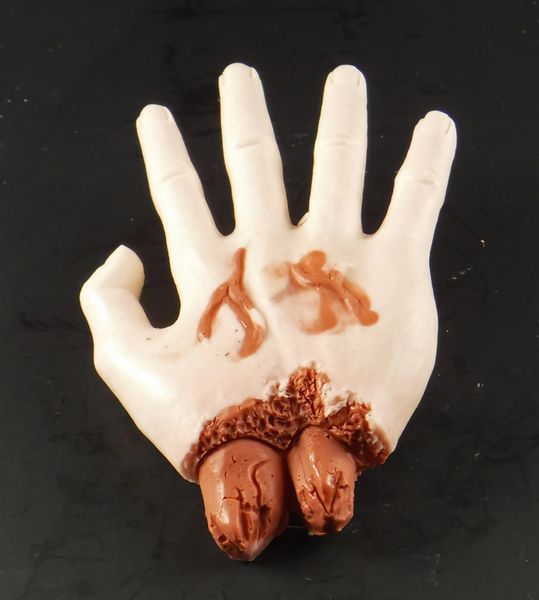 This is a great soap for the horror hound in all of us. It weighs approximately 2.6 oz.
All my soaps are hand made to order. This soap will come in the color above unless you specify otherwise. Check out our fragrances on the fragrance tab.