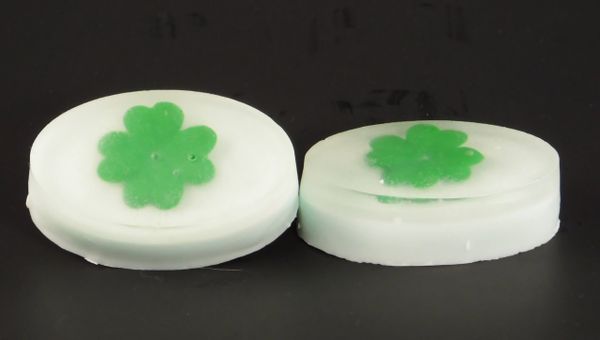 This is the luck of the Irish. These soaps are made from glycerin soap and have green 4 leaf clovers embedded in them.
They are made with Barney Stoned scent unless otherwise stated.

This soap contains small objects that could be a choke hazard. Not recommended for children under 5 years.